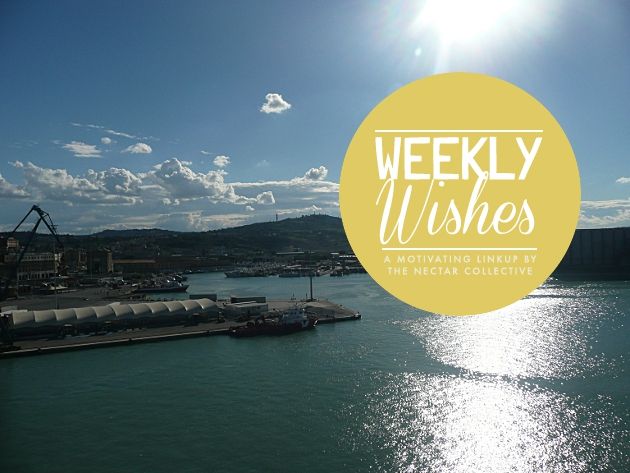 It's the beginning of a new week and that means it's time for Weekly Wishes again! These are some of my favorite posts to write and I want to thank you all for the support I received on the last one – it really made my heart swell to read your encouraging words! In case you're new to the party: Weekly Wishes is a link-up by the lovely Melyssa from the super inspiring blog The Nectar Collective and it's all about setting goals for yourself for the upcoming week and then encouraging everybody else to achieve theirs. It's the perfect way to set yourself up for a positive and fulfilling week!
This week will be very busy for me. I've got an exam coming up that I'm preparing for as if there's no tomorrow, but at the same time I also have a lot of things to do to prepare my upcoming move to Norway. Not to mention feeding my slight obsession with blogging! My goal is therefore to not lose my head – or nerves – this week.
And just how am I going to achieve that? Simple, by staying on top of my planning. I like to think that I'm a pretty organized person to begin with, but this week I will try to focus on it even more. I want to make a list every night of all the things I need to do the next day – by hand. While I'm very attached to my phone, I believe there is some value by actually writing things down, so that's going to be my challenge.
I know that it's not exactly a fancy or exciting goal, but if it's going to help me manage my time and not make me feel like I'm drowning in a sea of obligations, then it will have done its job.
What is your goal for this week?