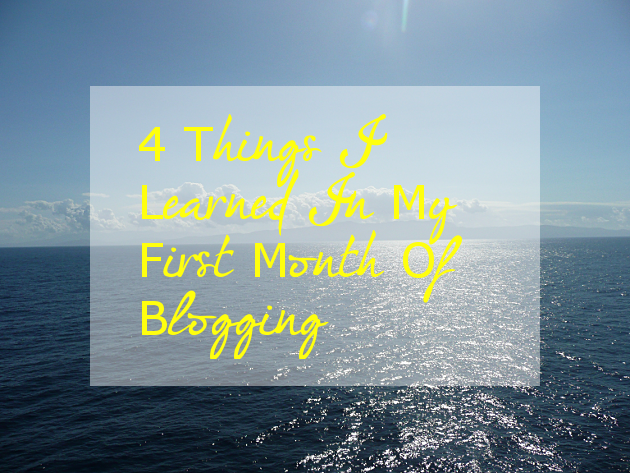 I know that my blog has technically been around for a lot longer than just a month, but as far as I'm concerned I only really started blogging in Mid-June. Before that I was only posting sporadically and I wasn't connecting with other people and actively trying to get my blog out there. Instead I was an island in blogging land and therefore didn't really consider myself to be a blogger.
Since then, it's like a switch on a light bulb has finally been turned on: I've gotten really into blogging and all it entails and I haven't looked back since. In this last month, I have learned a lot of things about blogging and realized some things that I wasn't aware of before and today I wanted to share some of these epiphanies with you.

If you've been blogging for a while already, you may not consider these things to be special, but as a blogging newbie, I'm in awe that I didn't know these things before!
1. It's all about connecting
In my opinion, your blog is a success when you love what you're doing. Blogging is not a chore – it's an fun activity. And the thing that makes it so fun is connecting and networking with other bloggers. We may all have our own little blogs, but in the end, blogging really is just one big community. In my short time of blogging, I have already met so many interesting and inspiring women and I'm so looking forward to getting to know more people and deepening the relationships I have already developed.
I could write a whole post just on how to connect with other bloggers, but it all comes down to two things: Twitter and comments. I would even argue that Twitter is the most important tool you have when you first start out blogging. Follow your favorite bloggers, respond to their tweets and don't be shy – if people didn't want to talk on Twitter, they wouldn't have an account.
Leaving meaningful comments on other blogs that interact with the content of the post and sharing your own feeling and experiences with the other blogger is another good way to connect with other people. I have almost always received a response when I left a thoughtful comment on another blog and even managed to build up some great blogging friendships. (I'm looking at you Erika!)
Likewise, make sure you respond to as many comments you receive as possible. I know it can be hard (my blog is so small and I still often don't manage to respond to every single comment), but do your best to acknowledge your readers. Meeting other people makes your blogging experience richer, but you can't just sit back and wait for other people to reach out to you. You need to take the first step yourself, but other bloggers are generally super welcoming people.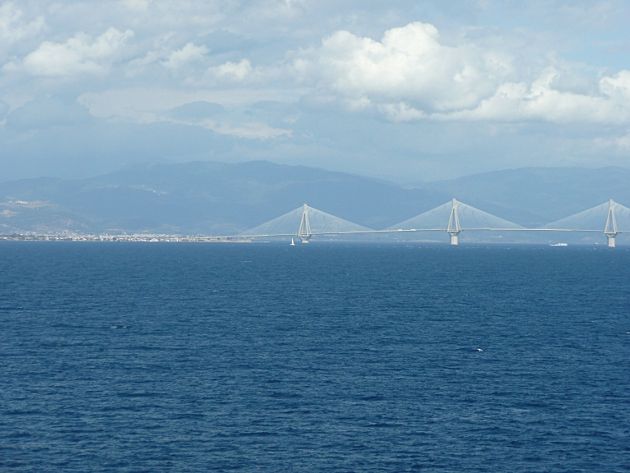 2. It's an investment
Blogging requires you to make an investment. It's a financial investment, if you want to get a custom domain, have someone design the blog for you and sponsor another blog. You can easily control the amount of money you spend on blog, but chances are you will spend some.
I knew that I would probably invest some money in my blog, but what I wasn't quite prepared to at first was the amount of time I would spend on blogging each week. My boyfriend once asked me how I manage to write as much as I write right now – it's not like I don't have anything else to do. And yes, blogging does take a lot of time. Between writing my posts,editing pictures, responding to comments and being active on Social Media, I don't even want to know how much time I invest into blogging. And a lot of bloggers probably spend much more time doing their thing than I do!
The truth is: If you really want to make something happen, you will find a way to do so. This might obviously not be feasible for every single one of us, but if you want to post multiple times a week, you sometimes have to make yourself sit down and just work. I enjoy what I am doing, but that doesn't mean it's always easy. I don't believe that good things come to those who wait – I think they came to those who are patient, while still working hard.
3. It's an emotional drain
Yes, blogging is fun. I love it. But running a blog can also result in a big emotional drain.
My blog is constantly on mind. I think about how I can improve my content, how I can my blog more attractive for readers and about what I am going to write next week. And I wonder if people are enjoying what they're reading. My blog is my baby. And I want other people to love my baby as much as I do. I'm emotionally invested.
I think it's a good thing that I feel so connected to my blog, because it makes me want to go the extra mile. It makes me take this seriously. But at the same time it's a slippery slope to walk: It's easy to start comparing one's blog with other blog's that have been around for a much longer time and to wonder how other bloggers manage to bring out great content, while still managing their personal and professional lives and an active presence on Social Media.
But in the end, it all just is a learning process. You learn to deal with those feelings and you learn to concentrate on the things that are really important. In the end, for most of us blogging is a hobby. It doesn't have to be butterflies all the time, but your blog shouldn't stress you out or make you feel inadequate. Take it one step at a time!
4. It's the best thing to do
But the biggest – and most surprising – thing that I learned this month is that I really, really love it! Blogging allows me to do so many things – I write, I take photographs and edit them, I meet awesome people. For now, I really don't see an end to this. Is it hard at times? Heck, yes! But there's also nothing as rewarding as seeing people react well with your content.
I don't know where this blog will take me in the future. But I'm excited about the journey and can't wait to share more with you soon. It may not last for ever, but I want to make sure that while the passion is there, I am going to make the most of it! Are you coming along?
What were some things you didn't know before you started blogging?