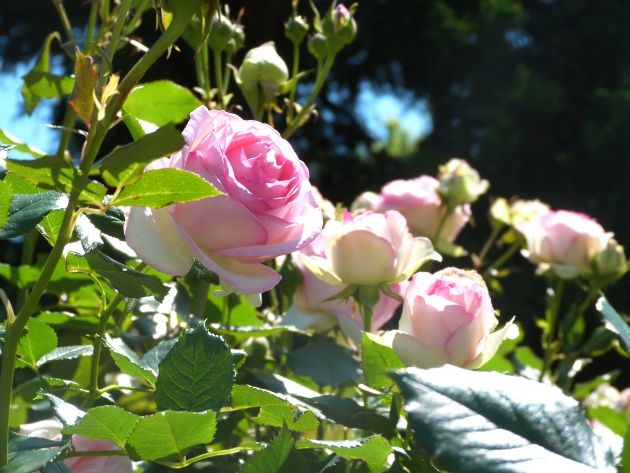 Today, I have something very special to share. I've known about this for a while now, but didn't want to talk about it until it was completely set into stone:
I am moving to Norway this summer!
And I couldn't be more excited about this new chapter of my life. I will be studying abroad in Bergen for a year and I plan to make this year nothing short of fabulous. It's been five years since I was a Foreign Exchange Student in Canada during High School and I've been itching to live abroad again. Not that I mind living in Germany, but it's nice to get a change of scenery every once in a while.
I still have a couple of more weeks left in Germany and there's still so much to do before I leave – I honestly underestimated just how many things there were to do before moving to a different country! I'm optimistic, though, and am working towards completing all those things. Besides, I'm way too excited about this move to feel bad for too long!
Despite this excitement, there's also some nervousness inside me. I'm not nervous about being farther away from home or about living in a different country. What I'm nervous about is the prospect of being in a long-distance relationship.
My boyfriend will be studying abroad as well – not in Norway, though, but in London. I am really happy for him because it really is a once-in-a-lifetime chance that he worked so hard for. But at the same time, it's hard to imagine being apart from him – even if it's just temporary. I look at it with a positive attitude, though: We now get to travel not only one country, but two! And I have plenty of excuses to go visit London.
I am confident that we will be able to go through this and come out as an even stronger couple, but if you have any tips for long-distance relationships I'd be more than happy to hear them!
But let's not dwell on the negative for too long – as I said, I plan on making this year an amazing experience and I already have so many things planned out in my head that make me giddy with excitement. I'll be sharing more of those plans with you soon, but I can already tell you that the photographer in me is having a field day just thinking about it!
Do you have any tips on living/studying abroad and making the most out of the experience?