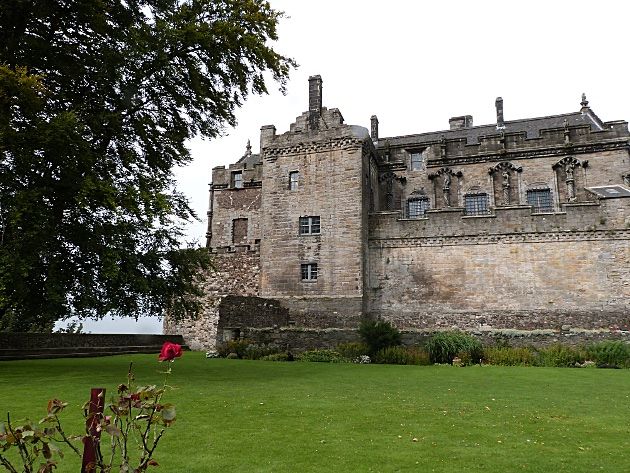 After our stay in Balloch at Loch Lomond we headed to Edinburgh, but on the way we added a couple of hours in Stirling. After all the time we spent in the nature of the Highlands, coming to Stirling felt coming back to the world of mankind. It was a bit of a culture shock, because I really wasn't used to the presence of a larger amount of people - and Stirling isn't even that big!
Stirling's most famous sight is Stirling Castle. Throughout the centuries, this castle was one of the most important political locations in Scotland and home to many of its kings and queens. Mary, Queen of Scots, was born and crowned here when she was only six days old and during the Jacobite Uprising Bonnie Prince Charlie tried to take control of the castle to benefit of its strategic importance, but failed to do so. Stirling Castle is an impressive relict of Scotland's cultural heritage and visiting helped me learn more about the country and its rich history.
One more piece of practical advice: The entry fee to Stirling Castle (as with all the other big Scottish Castles) is pretty high and while I recommend visiting nonetheless, it is worth looking into purchasing one of the Combination Tickets if you're planning to visit another castle (most notably Edinburgh Castle and Urquhart Castle) in the near future.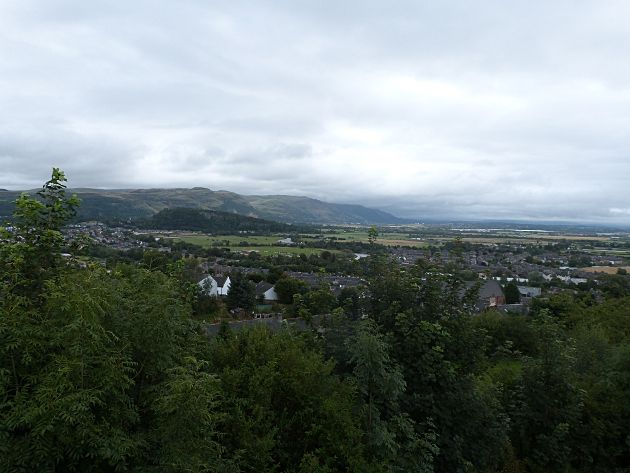 The castle is located on top of a hill with views over all of Stirling. If there was an army coming, they could see it miles ahead.
This is a reconstruction of the Great Hall. While most of the buildings are still in their original state, the Great Hall was rebuilt. I can barely imagine that there was a time when all the building were in this color! It's something that I often forget to realize when I visit old monuments: Time does a lot to construction material and the way something appears today doesn't necessarily have to be the way it appeared a couple of hundred years ago. I wonder what some of our iconic modern building will look like in a century's time!
The difference is quite staggering, isn't it?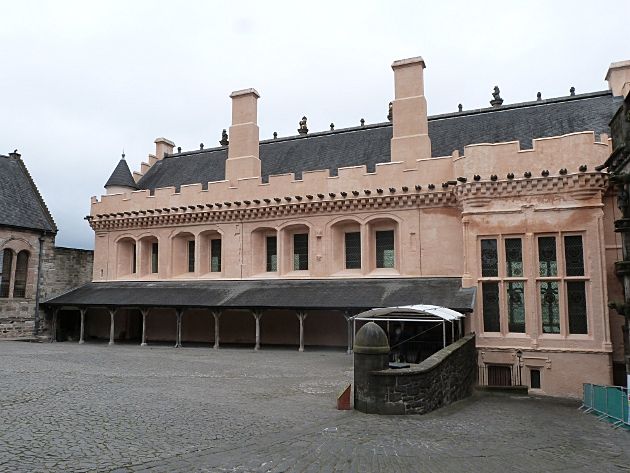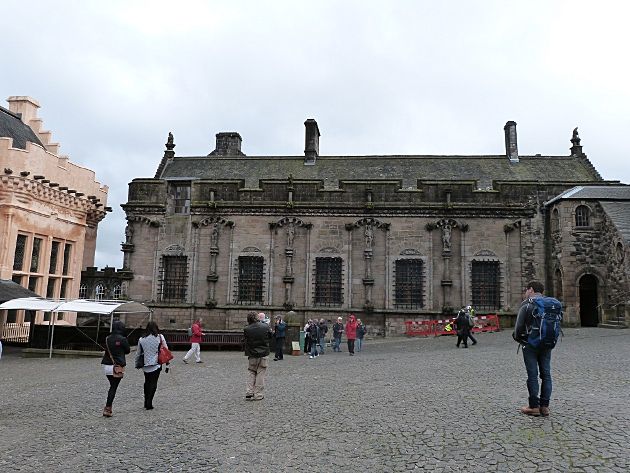 What is the most impressive castle you have ever visited? And if you have never been: Which castle would you like to visit one day?