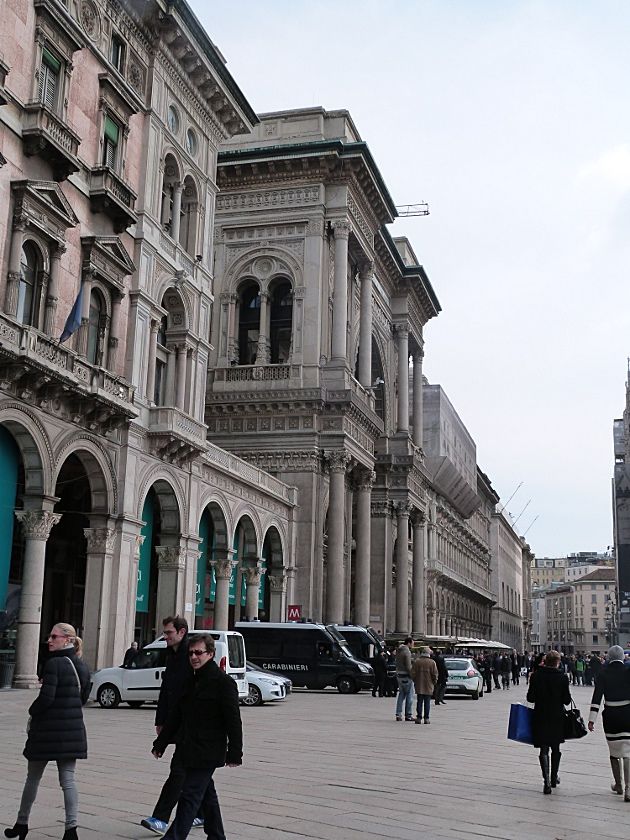 Samuel's mother graciously invited us to go to Milan with her for day and I was beyond ecstatic by the prospect. I hadn't been to Italy in a while and just couldn't wait to escape the dreadful 'spring' weather in Germany, so I experiencing la dolce vita – even if it was just for a day – seemed like an excellent idea.
I didn't really know what to expect from Milan, but it certainly was a beautiful city. It reminded me a bit of Paris, though on a much smaller scale, but at the same time, it also had something quintessentially Italian about it. I can't quite put it into words, but if you've been to both cities, you probably know what I'm talking about. It's a perfect location for a day-trip (though you could certainly spend more time there) as the city centre is just big enough to keep you occupied all day, but not so big that you have to rush all the time.
I took tons of pictures and will share some more detailed posts in the days to come, but for now, here's what we were up to. Milan in a nutshell, if you so will.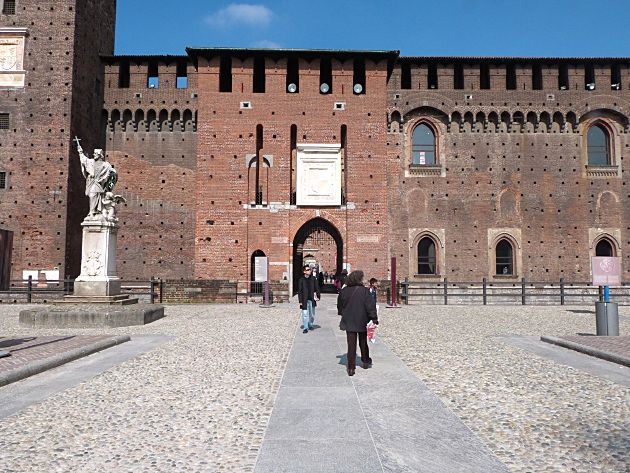 First up was the Castello Sforzesco, a beautiful castle set right in the city centre. Not quite what you expect to see in Milan, but it's those surprises that make traveling so rewarding. We were also more than happy to finally see the sun again.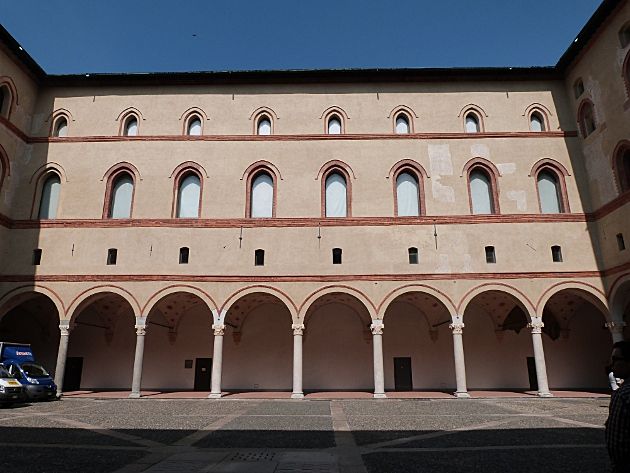 We also went into the museum of the Castello which wasn't the most interesting one I've ever been to, but it did feature this famous piece: The Pieta is allegedly the last piece of work of Michelangelo and has remained partially unfinished.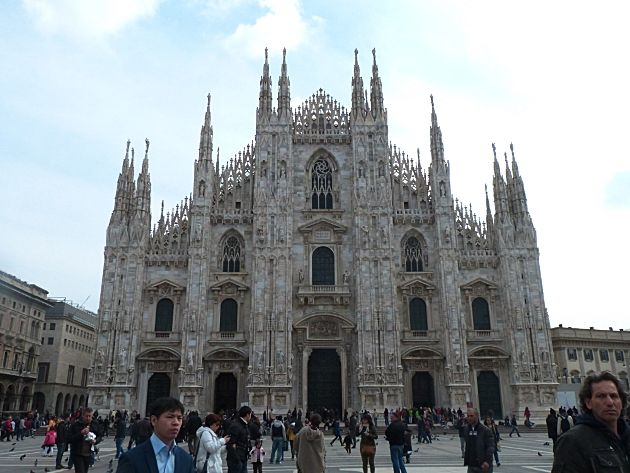 Next up, we headed to the heart of the city, the Piazza del Duomo. I've seen a lot of cathedrals, but I found this one to be especially impressive. You only really notice it when you see it in person, but the Duomo is incredibly wide. While most traditional cathedrals have only three naves, this one has five and makes the church gigantic. As usual, this cathedral is more beautiful from the outside, though the inside is impressive as well, be it just for its sheer size.
We climbed up to the roof of the Duomo from where we had a nice view over the city.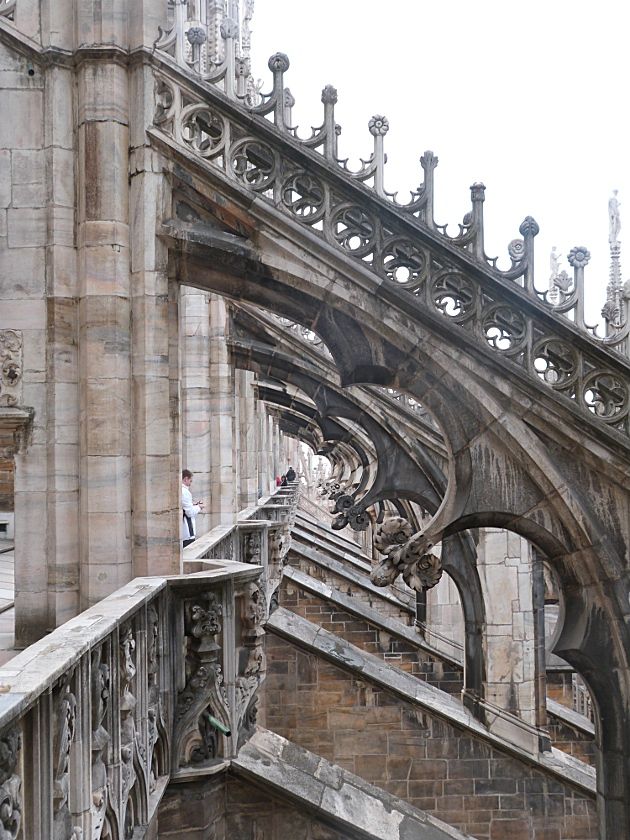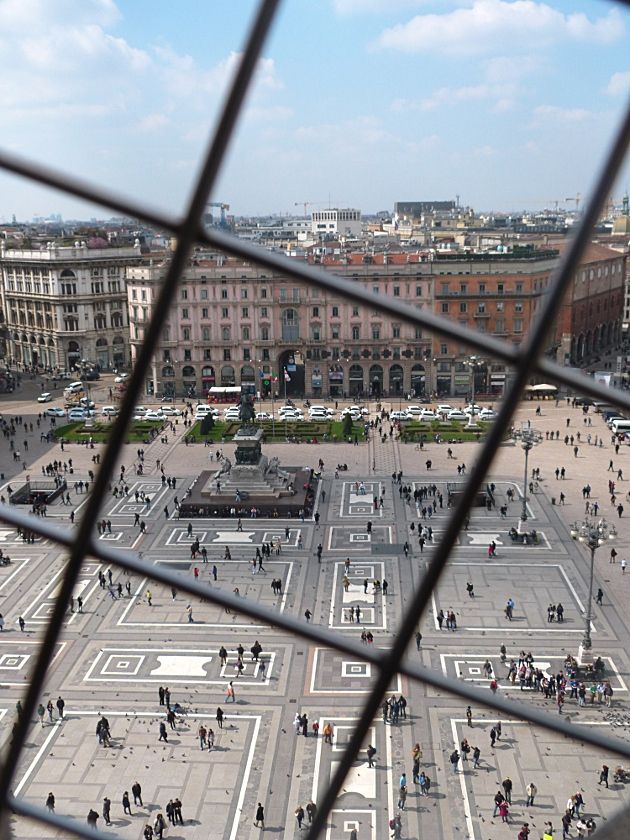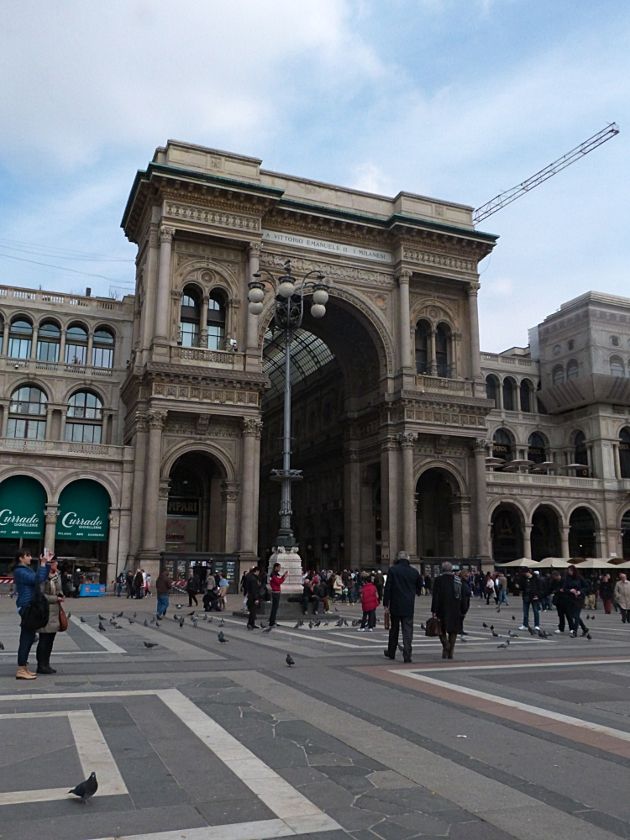 Right next to the Duomo there's the Galleria Vittorio Emanuele II, one of the first shopping malls in the world and quite possibly my favourite building in Milan.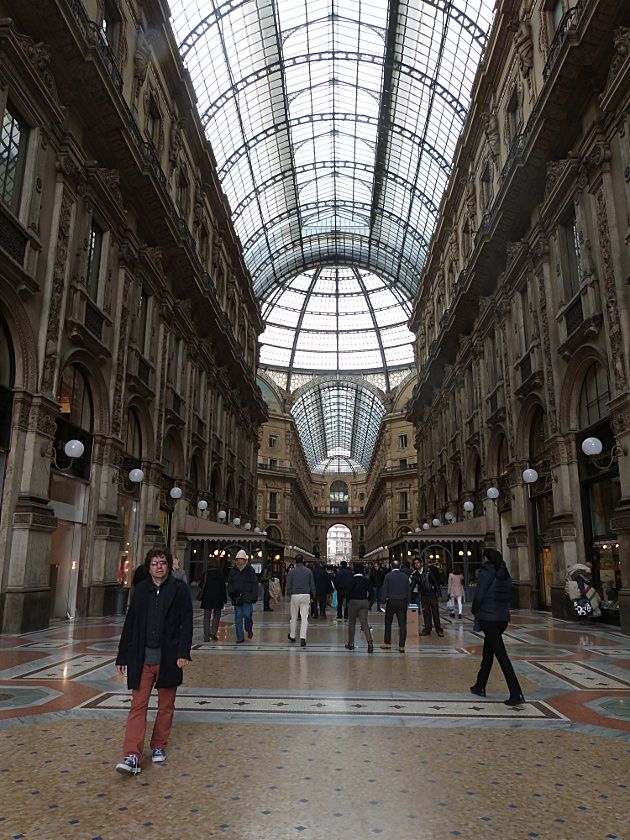 Inside, there are mainly the big brand names, but also some smaller old-established stores. It's more about looking than buying obviously, but if you love window-shopping this is the gateway to High Fashion in Milan. And even if you're not: The architecture inside is ridiculously stunning: Imagine Paris, but with a roof on top.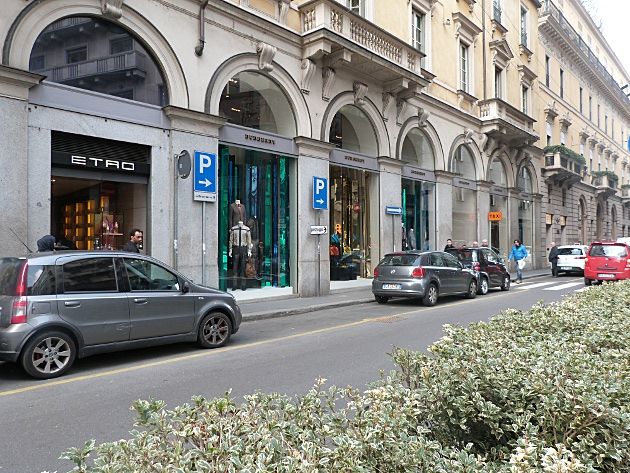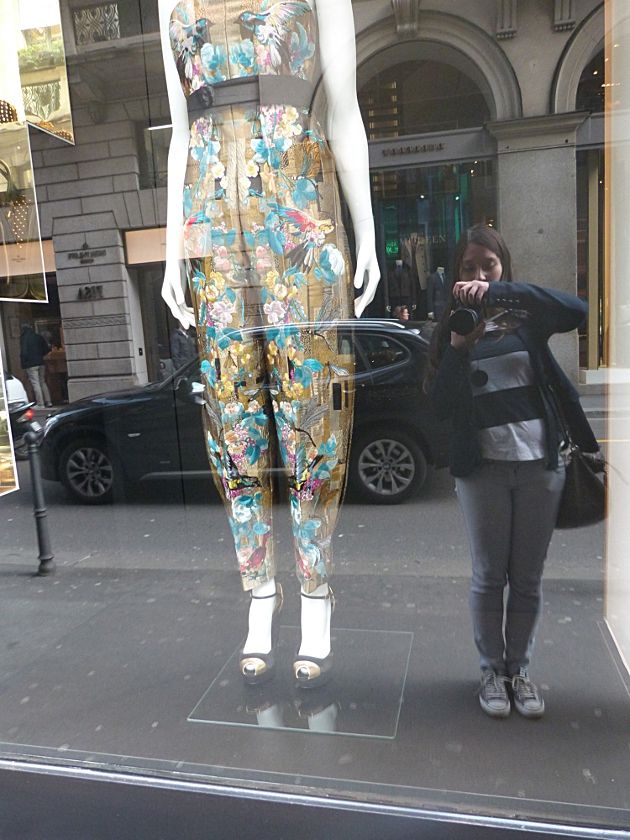 I had a lot of fun taking pictures of myself in windows. This particular display was from Alexander McQueen and came with a price tag that was so high that the shock made me forget it immediately. My own outfit was decidedly less glamorous: I wore a Hilfiger blazer, light beige Wrangler Jeans, Chuck Taylors, shirt from Banana Republic and my trusted Marc by Marc Jacobs bag.
We walked through the Brera, the artistic quarter of Milan. This is the Pinacoteca, a public art museum and Academy of Fine Arts.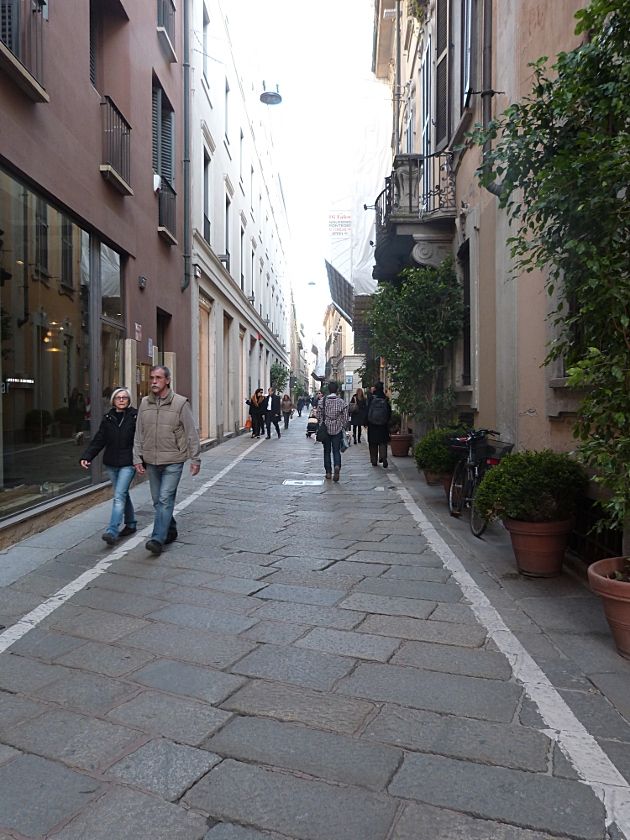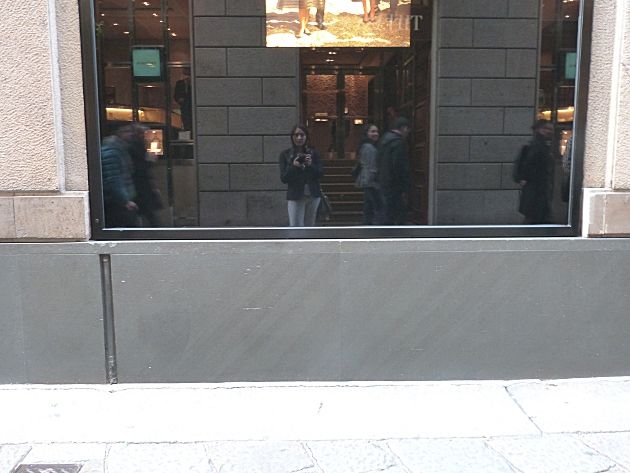 The day ended with exploring the shopping district of Milan and taking more pictures of what must be the longest Dolce & Gabbana store I've ever seen.