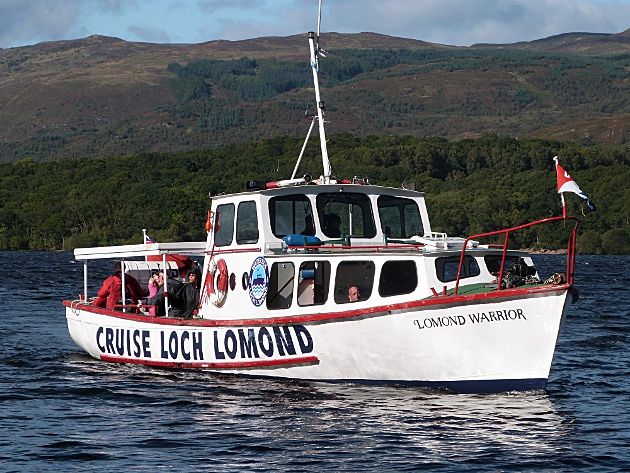 Between all the things that have been going on lately, I almost forgot that I still have plenty of pictures to share from Scotland. Posting about our travels there has brought me so much joy because I get to re-live all the beautiful memories – it is almost as if I'm standing at the shores of Loch Lomond again feeling the sun on my skin and the wind breezing through my hair.
There are a few different companies that are offering cruises across Loch Lomond, but as we were traveling during off-season (September) most of them had closed service for the year already. The
Loch Lomond water taxi
is a less fancy and more practical way to get across the lake (think Public Transport), but offers a great possibility to get from one shore to another nonetheless. We took the boat from
Luss
to Balmaha with a stop on the island of Inchcailloch (more on that soon) and had a really stunning view over the lake. Can I please go again?
Thanks for stopping by!

Linking up with Helene.