Originally, we had planned to visit the Cuillin Hills, Skye's gorgeous mountain range, but due to insufficient planning on my part and because it was Sunday, there was pretty much no public transportation, except for one intercity bus that was only stopping in the major towns of Skye.
Because the day before had been so stressful, we were pretty happy to get an opportunity to relax. We eventually settled on taking the bus up to Portree and I'm really glad we did.
Portree is a small, picturesque fishing town and much more beautiful than Broadford, the town we were staying at. It's most known for its colorful harbor pier and the stunning view of the island of Raasay, just across Portree's bay.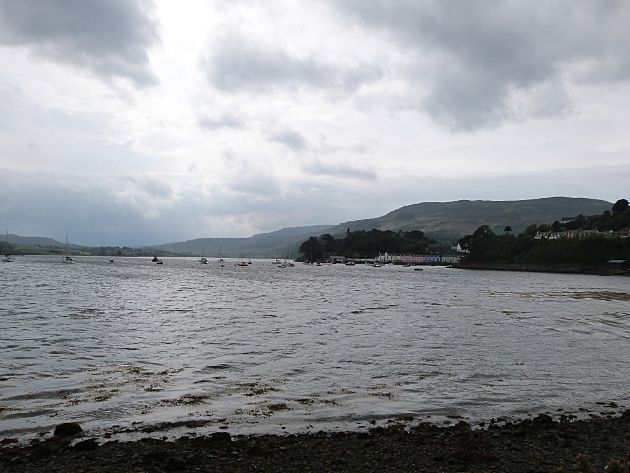 We went on the Scorrybreac Circuit, a nice walk just outside of Portree. The walk was neither very long nor hard, but exactly what we needed. If you're into hardcore hiking this won't be much of a challenge for you (there's one ascension halfway through, but it looks more extreme than it feels), but if you just want to enjoy nature and have a stunning sight of Portree and the surrounding nature, I can't recommend this walk enough.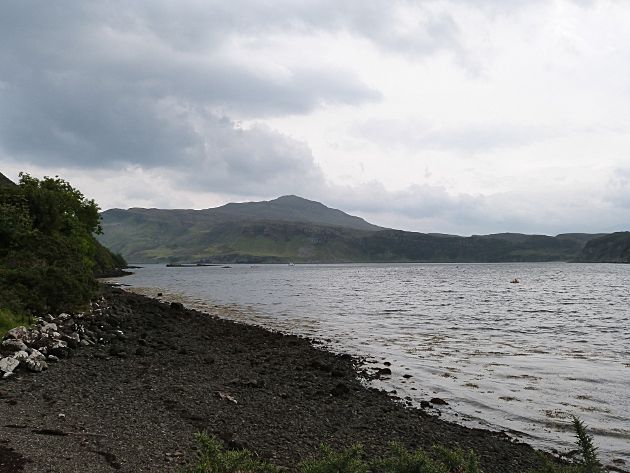 The first part of the walk was along the sea. In the back of the picture, you can see Raasay, a large island that's located just a stone's throw away from Skye.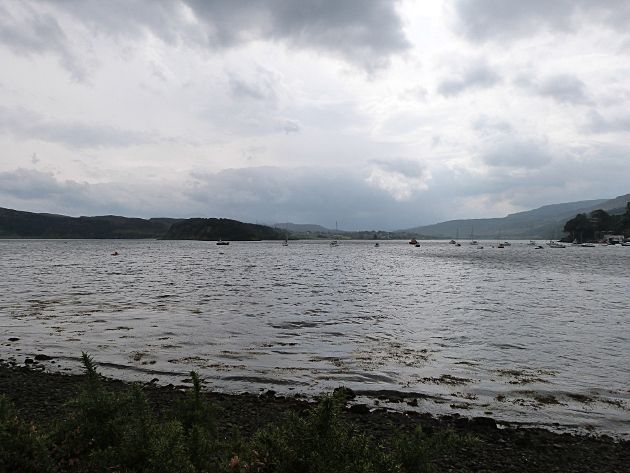 I have been wondering how the people get to their boats. I'm not exactly familiar with harbor protocols, but I'm assuming they get taken there by another boat. Which still leaves the questions how they're getting back on island. There's probably an easy answer to that, but having grown up far away from the sea, I have a certain fascination with nautical-themed things.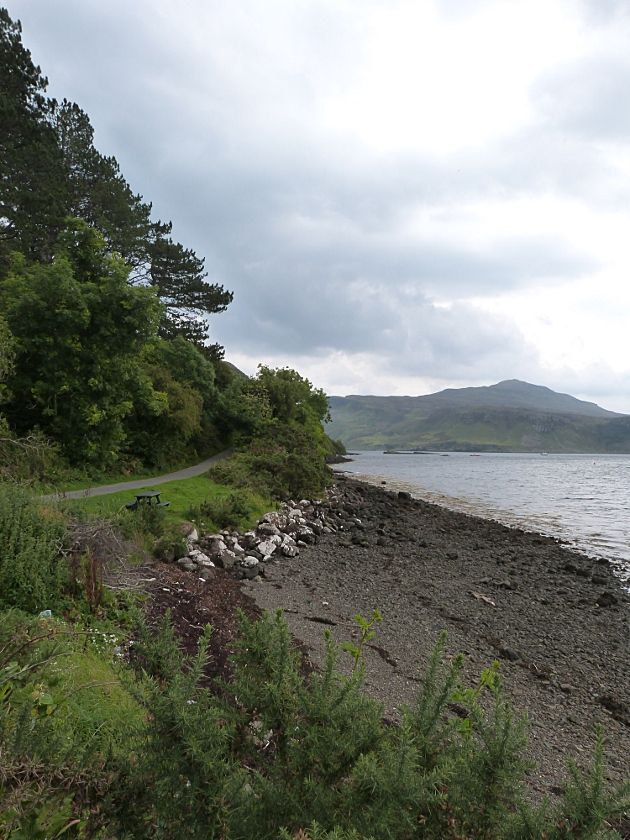 The luxury of this walk was that there was a distinguishable path. I have learnt to not take that for granted in Scotland. Now, I don't think there's anything wrong about taking a more adventurous hike that involves elements of climbing and walking through streams, but every once in a while it's nice to just be able to enjoy the surroundings and to not have to worry about breaking a foot.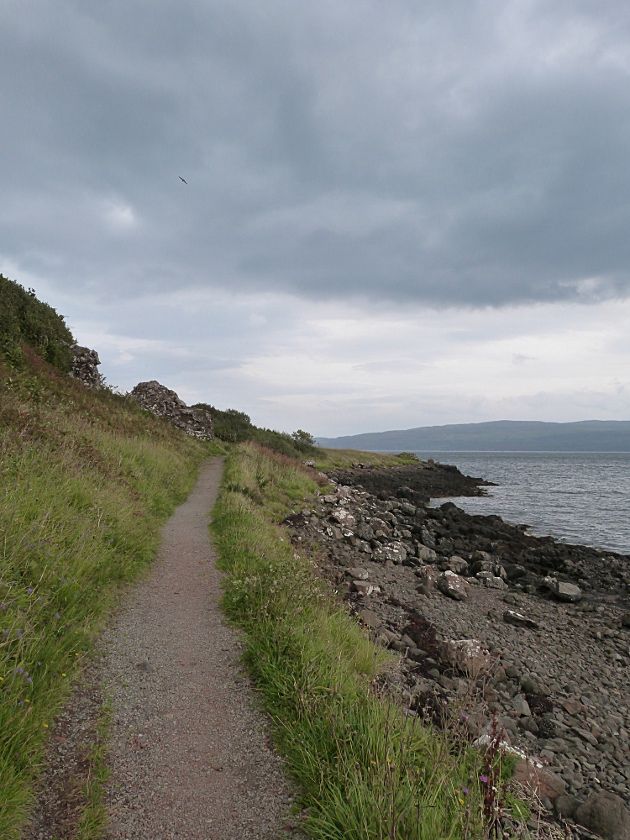 And stunning the surroundings are. The nature just around Portree offers everything you expect to see in Scotland, from lush green hills to the dark sea. The farther we were getting away from Loch Portree (the bay Portree is located at), the rougher the landscape got.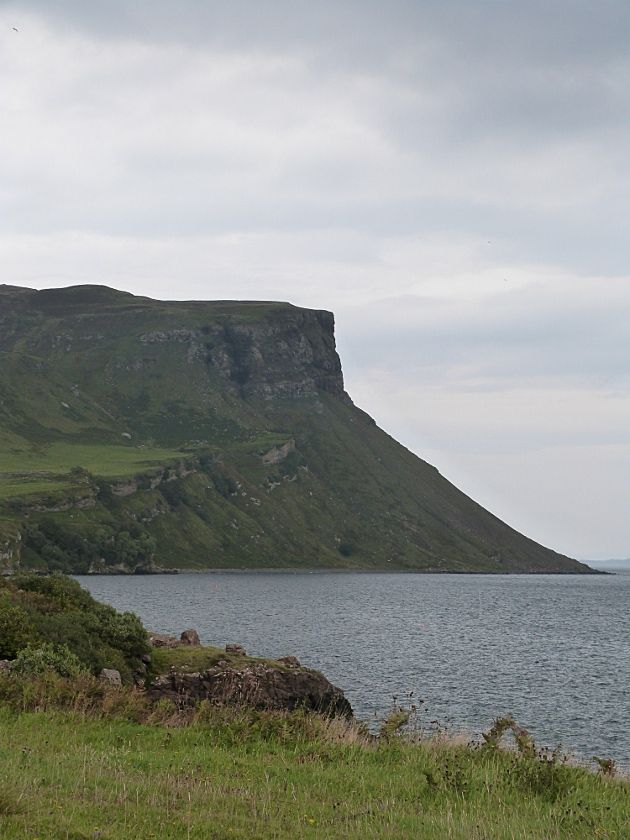 I felt like I was in Middle Earth.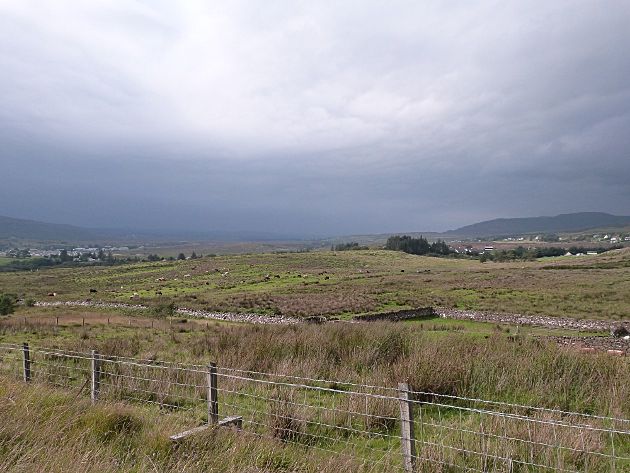 Eventually, the path went up a mountain (the only hard path of the walk) and back towards Portree. I found it fascinating how quickly the landscape changed. Down at the foot of the mountain, we were in a world that was almost devoid of human influence (it's probably not, but at least it looked like that!) and 100 m higher up, there was cattle peacefully grazing on their fields.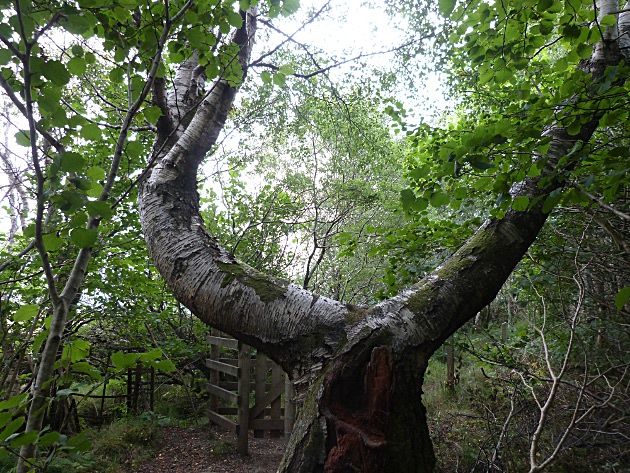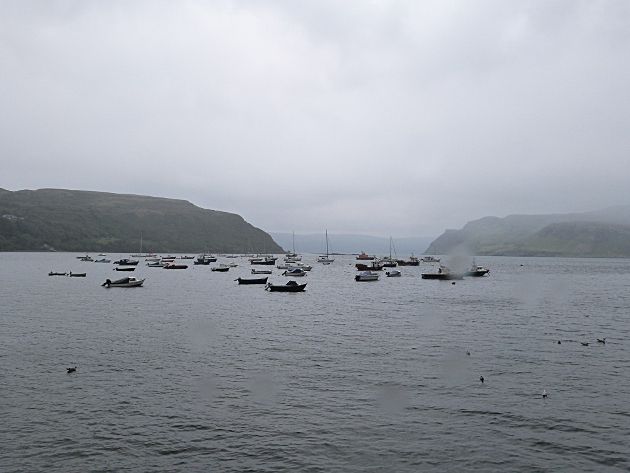 We were barely done with the walk, when the rain started again. What else would you expect in Scotland? This time it didn't bother us that much, though. And we happily continued back into town and then went back to Broadford. I remember us sitting on the Town's Square waiting for our bus (the sun had come out again) eating Maltesers (the chocolate, not the people) and laughing about the notion of a Haggis pizza we had seen on a pub menu. A perfectly blissful day.