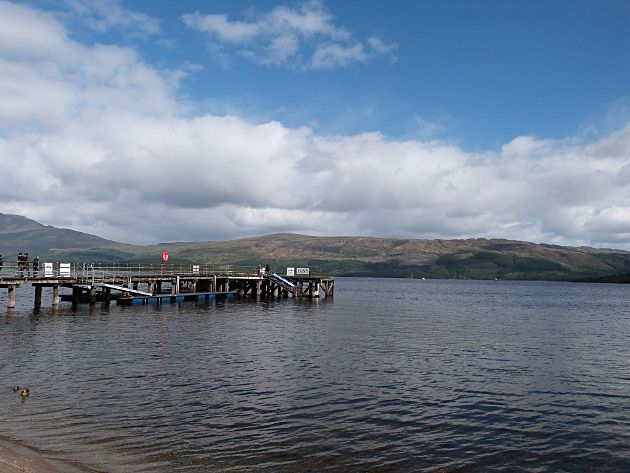 We left the Highlands behind to head south to Loch Lomond. Loch Lomond is the biggest lake in the UK and located just outside of Glasgow in Scotland's second National Park, the Loch Lomond and the Trossachs National Park. Loch Lomond is very different from his little brother Loch Ness: It's less rough and more friendly and the perfect place for a relaxing day. If I was living in Glasgow, I'd probably come every weekend.
We headed to Luss, a picturesque conservation village on the west shores of Loch Lomond, because we wanted to cross the lake with the Loch Lomond Water Taxi service and had a bit of time on our hands to explore.
We first headed to the beach where we were attacked by a group of baby ducks. I oohed and awed for five minutes. We were also grazed by the most wonderful and unexpected weather, which was a nice change after all the rain from the Highlands.
Luss is also a pilgrimage site with a beautiful Parish Church (built in the 19th century) and over a thousand years of Christian tradition.
If it's not obvious already, my boyfriend and me love to go on hikes and walks. I didn't find this particular path online, but it starts just behind the church, so you shouldn't miss it.
It was getting time for us to head to the Water Taxi and continue this beautiful day… but more on that in another post!