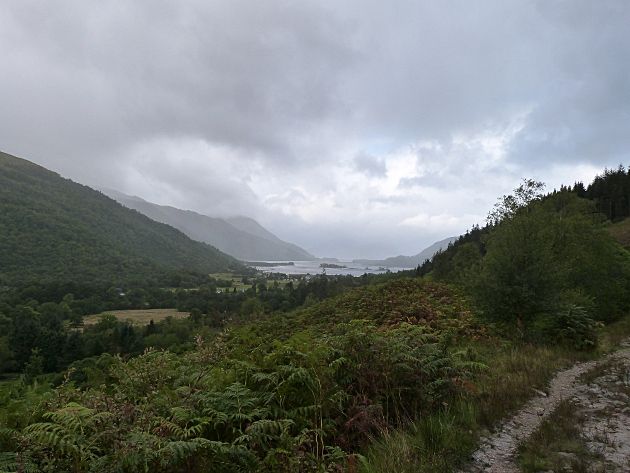 After our stay on the islands, we headed towards Glen Coe to visit one of the most famous and picturesque valleys in the Scottish highlands. We passed Fort William on the way, but didn't manage to catch a glimpse of Ben Nevis – the highest mountain in the Great Britain – because it was raining cats and dogs all the day.
Glen is Gaelic for valley (whereas ben means mountain), therefore you'll about these two words a lot when you tour through the Highlands. In many ways Glen Coe is exactly what you'd imagine a valley in Scotland to be like. It's narrow and lined by rugged mountains, there's lush green vegetation and Glencoe Village – which is located just at the beginning of the valley – lies directly at a beautiful fjord.
right on Glen Coe's doorstep, there's the end of a fjord. It's picture-book perfect.
Glen Coe is arguably one of the most well-known valleys in all of Scotland. It's not because of the stunning vistas, though, but because of its sad and violent history. When the British throne when William of Orange and and his wife Mary became the rulers of Great Britain after the Glorious Revolution, the MacDonald Clan that inhabited the area around Glen Coe didn't pledge allegiance with the new rulers in time and around 30 of them were therefore murdered, leaving the women and children helpless behind to face the harsh and cold winter.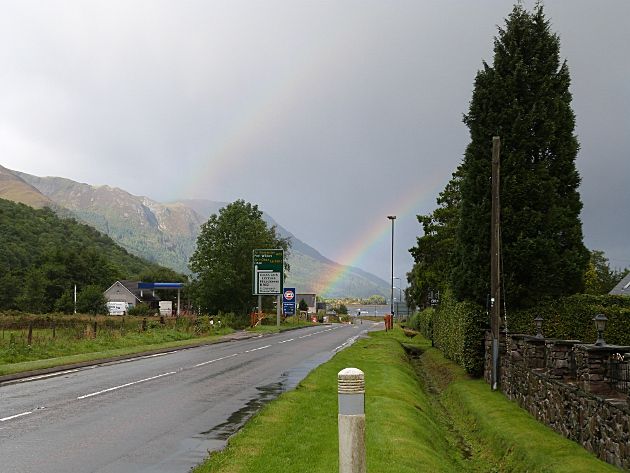 When we set off in the morning we were greeted by the most beautiful rainbow. I was stoked.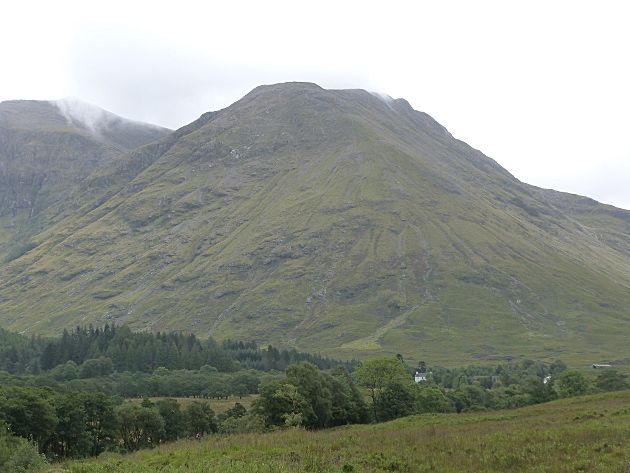 At first, we walked to the Glen Coe visitor centre and enjoyed a beautiful view. It's ridiculously stunning.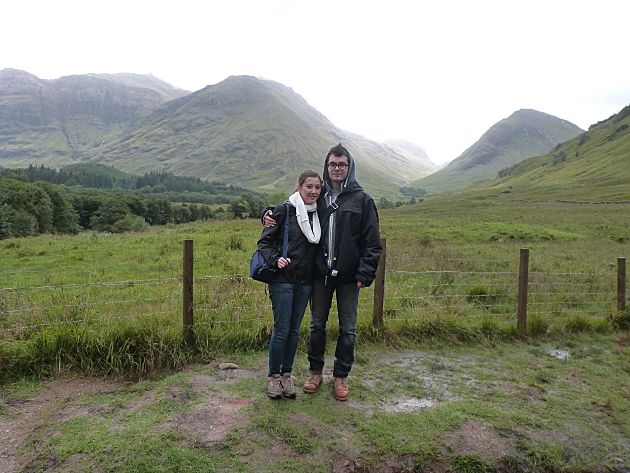 So stunning, in fact, that even the most camera shy couple couldn't resist taking a picture for the family album.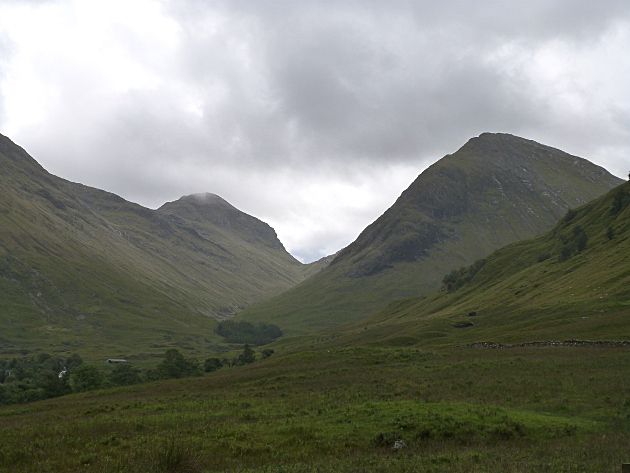 If you plan to go hiking in Glen Coe (and you should) make sure to look up some paths before and figure out how to get there. Coming from Germany, we are used to the luxury of just walking to a forest and usually immediately finding a path, but in Scotland you need to be a bit more prepared. There are tons of hiking paths in Glen Coe, but they're difficult to reach if you don't have a car just because there are no foot paths from Glencoe Village.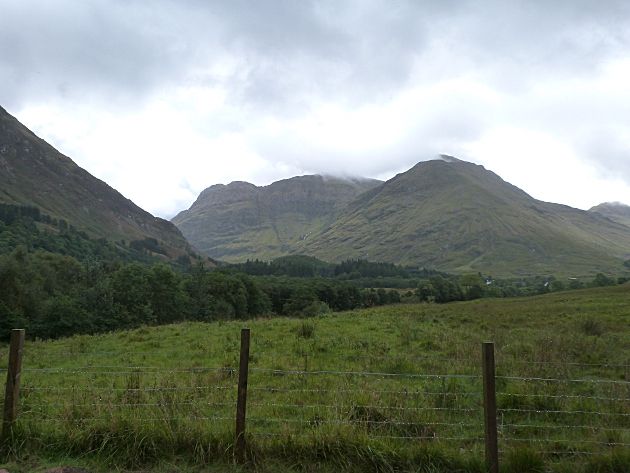 We ended up going back to Glencoe Village because we knew of one trail that started there. There are two options when walking from Glencoe Village to the Visitor Centre: One path goes right along the A82 and therefore doesn't exactly make for a scenic route, but with about 2 km it's the shortest. You can also take a detour – like we did on our way back – which goes a bit deeper into the valley. It's still an easy path, though, and I'd recommend it for everybody that doesn't have a lot of time for hiking in Glen Coe.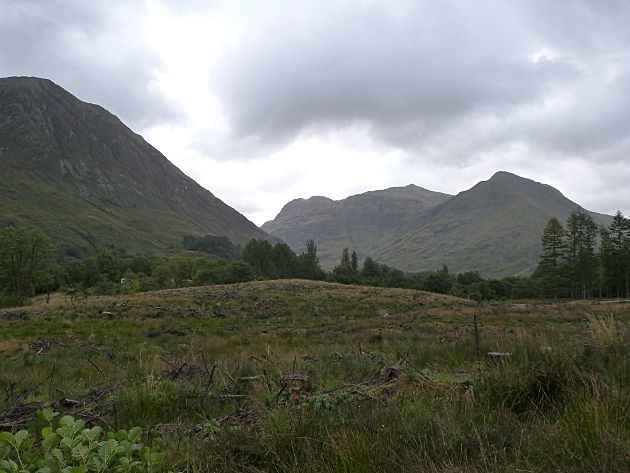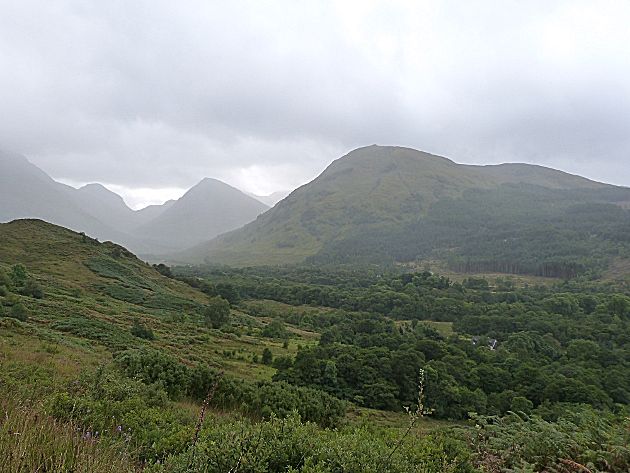 We opted for a path along the northern side of Glen Coe. You can find a description
here
. I wouldn't describe the path as very hard, but there is a bit of altitude difference to overcome. Furthermore, most parts of the path are not paved in any way, so make sure to have proper equipment. This is not a path to be walked with flip-flops.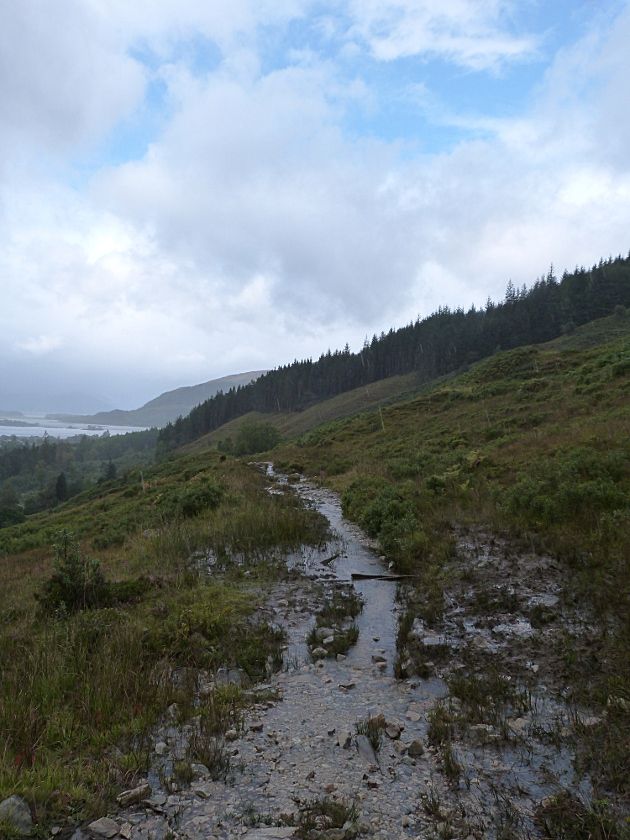 As always, the weather was crazy and went from pouring rain to sunshine and back again in about five minutes. As a result, the path quickly turned into a stream… or so we thought. We quickly came to the realization, though, that we weren't walking on a path that had become a stream because of the rain, but rather through an actual stream bed. I wish I would have pictures to show you, but unfortunately my camera died pretty soon. This experience did make for some funny memories, though, and some wet (and cold) feet.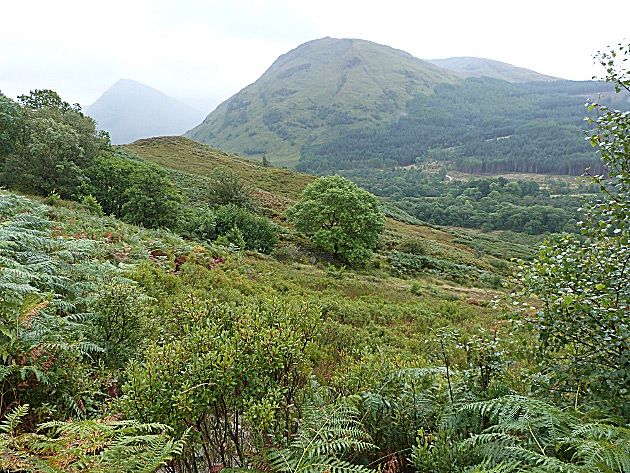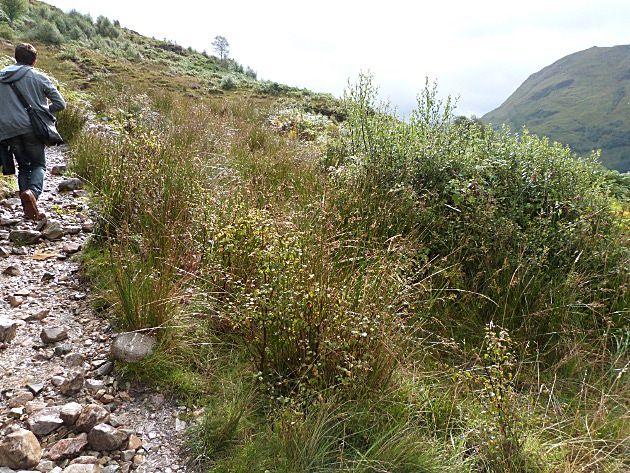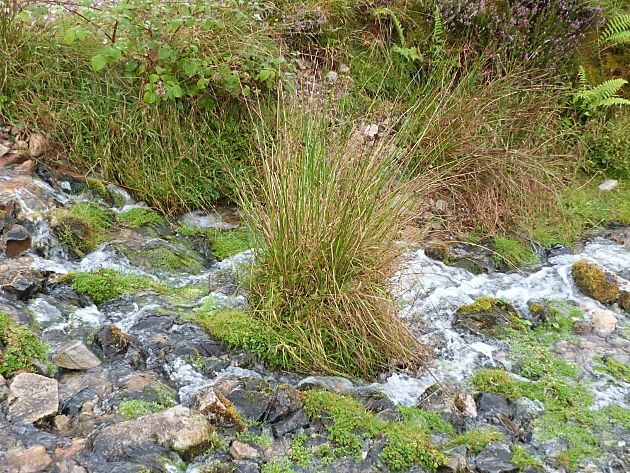 We didn't end up hiking up the mountain all the way, just because the path got unbearably rocky, but had a wonderful view nonetheless. And whether it's rainy or not, Glen Coe (or rather the Highlands in general) is not something you should miss out on when you're traveling to Scotland.