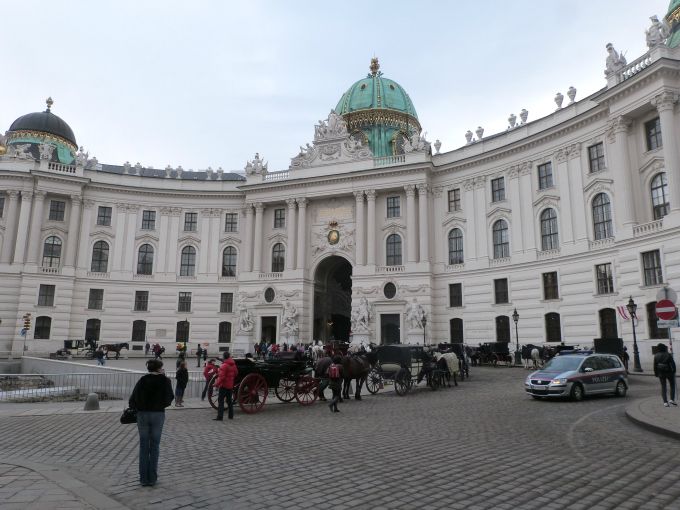 We started our second day in Vienna by visiting the Hofburg. The Hofburg used to be the imperial residence and is a huge complex of buildings that includes museums, the National Library, the Spanish Riding School and – of course – the apartements of the emperor. It's probably my favorite thing we've seen in Vienna.
We went into the Imperial Apartments (the entrance is right under the giant archway two pictures above, on the right side). You are first guided through the Silver Collection, which is an exhibition of the former household objects: The China, golden plates, masses of silver cutlery – basically everything that was needed to keep the dinners in the Hofburg going. One of the center pieces is this table whose proportions I was not able to get on one picture.
After the Silver Collection, you go through the Sisi Museum, a museum dedicated to the life and myth that was Empress Elisabeth of Austria. You can then visit the Imperial Apartments, but – as expected – you were not allowed to take photographs. Throughout our visit, I started to develop a lot of sympathy for Emperor Franz Joseph I., partly because he was a serious workaholic and partly because his beloved wife – Sisi – seemed to spend the better part of her life as an Empress traveling through Europe. If you're interested in the Hofburg, you find their website

here

.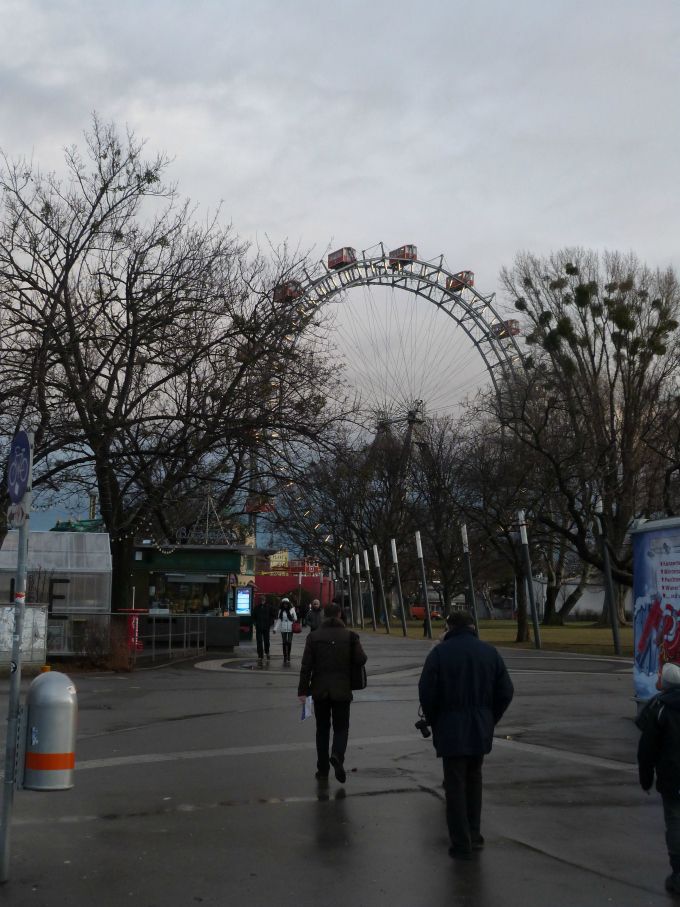 Next up, we took the subway to the opposite part of the city to go to the Prater. Basically, the Prater is a giant park including an amusement park and the ever famous ferris wheel. Most of the fair's attraction were closed for the winter, so walking around while it already got dark was sort of a surreal feeling. My boyfriend took about five million pictures most of which I will spare you of, but maybe they'll wind up in their own post some time.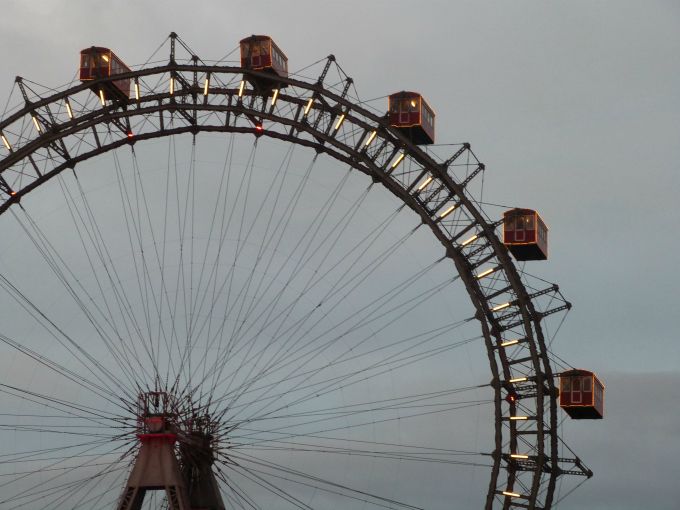 Probably the highest carousel I've ever seen. Not sure, if I'd go up there…