My boyfriend and me started into the new year with a short vacation to Vienna, the capital of Austria. Neither of us had been before, but it came with high recommendations from many of our friends, so we were excited to do what we love most: Exploring the world through traveling and making memories along the way.
We arrived early in the morning and after checking into our hotel we went on to explore the city. Vienna is divided into districts, the first of which is called 'Innere Stadt' (Inner City) and contains most of the city's famous sights.
We headed to the 'Stephansdom' (or St. Stephen's Cathedral) first, seen on the picture above. It is located at the 'Stephansplatz', right in the heart of Vienna and is a great starting point to explore the city.
You can enter the church for free, but in order to walk through it you need to pay an entrance fee. You can see the interior fine without, though, but it's not ideal for photography. You can also go up both of the cathedral's towers: We went up the Northern Tower, because we didn't feel like climbing the stairs to the Southern Tower and the Northern Tower had an elevator.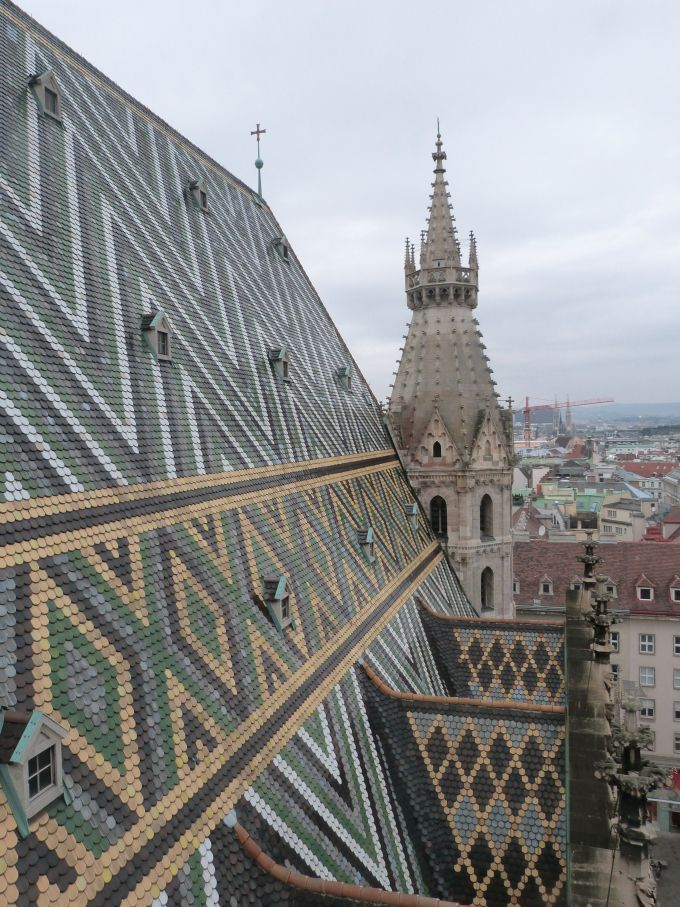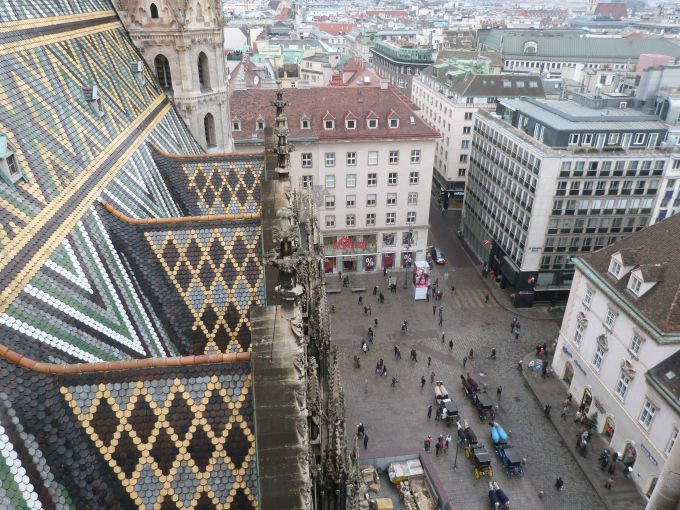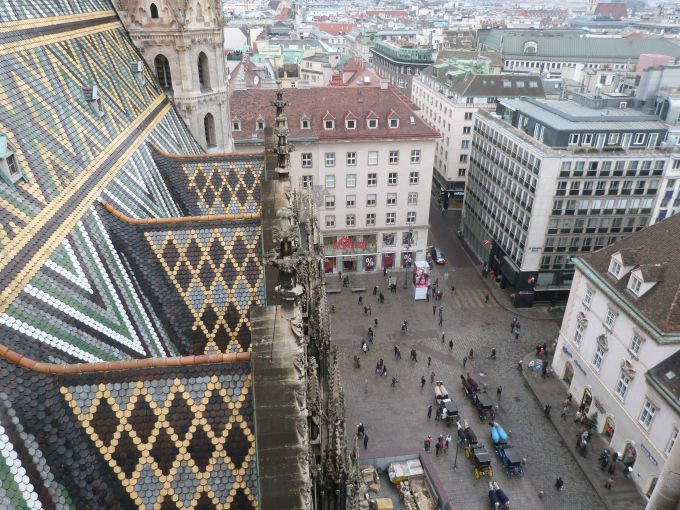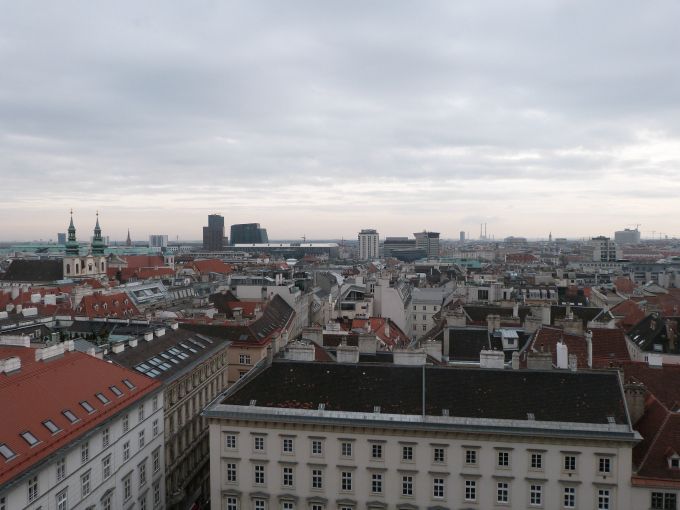 We enjoyed a great view from the tower. It was a bit gloomy, but fortunately it didn't rain on our first day
.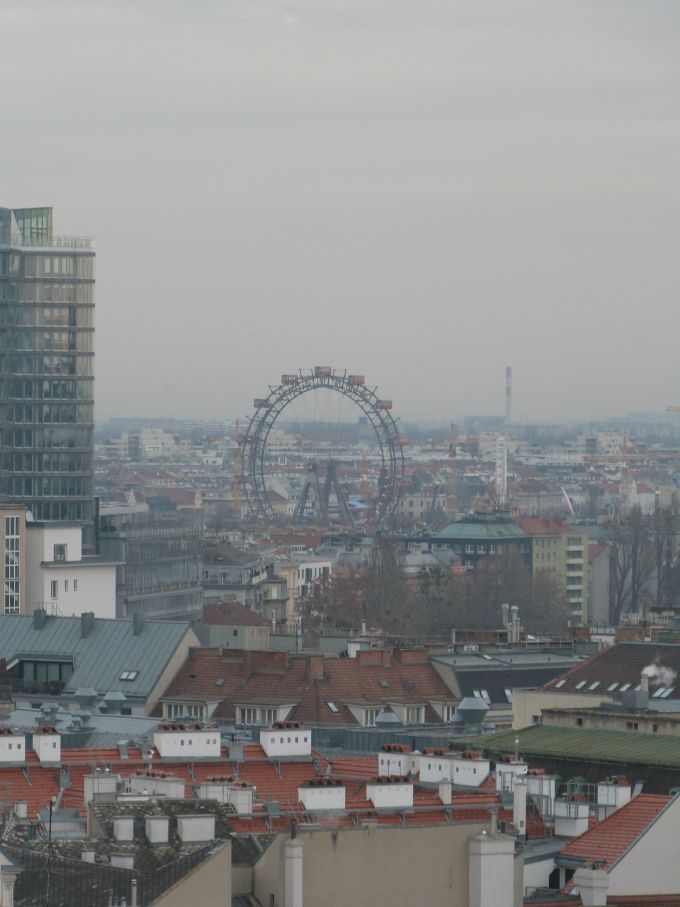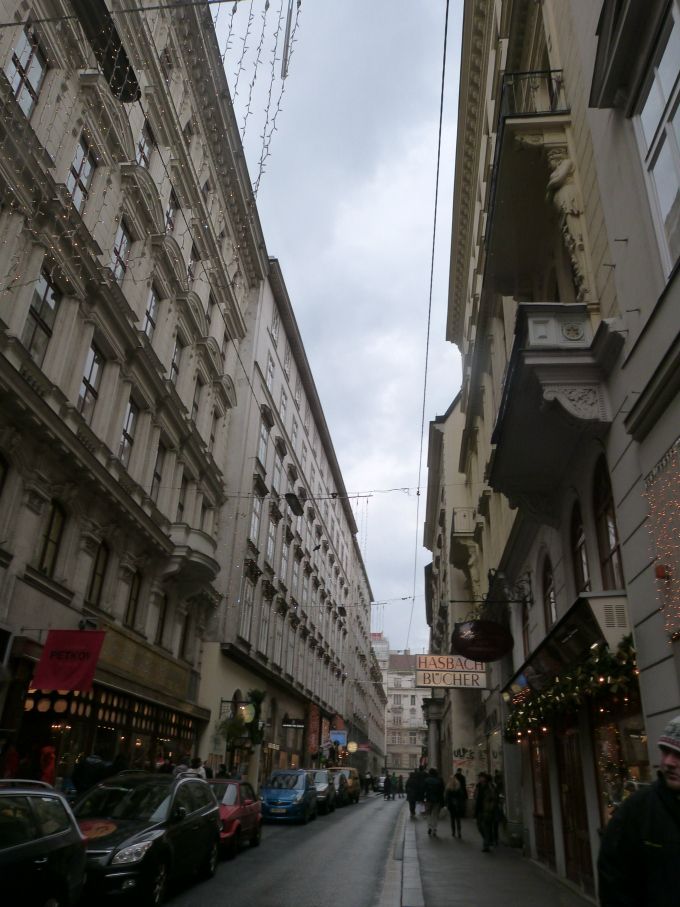 We stumbled over this simple looking church and even though our guide wrote about it, we weren't prepared for this: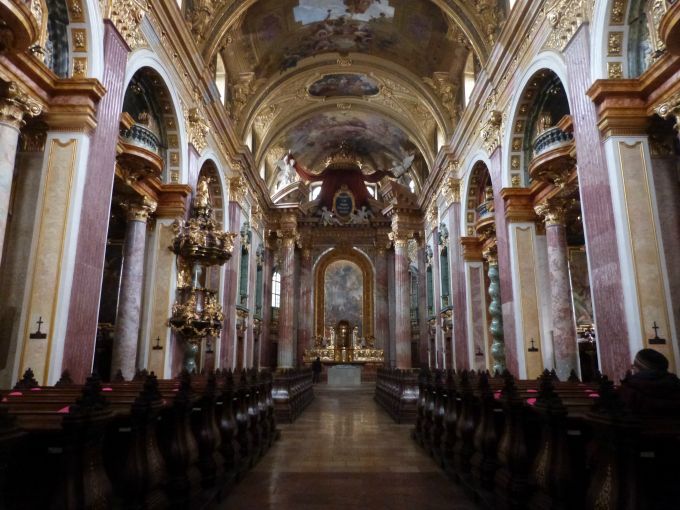 This is the Jesuit Church of Vienna that was remodeled by Italian artist Andrea Pozzo and is – quite obviously – an over-the-top amass of baroque designs. The interior consists mainly of red and pistachio green marble and there are gorgeous paintings all over the place.
At night, we went out for a traditional Viennese dinner. Afterwards, we continued to walk around the streets of Vienna. I love cities at night, when the streets aren't full of people anymore. We saw the Holocaust Memorial at the Judenplatz and the famous Ankeruhr (basically a giant clock, but with some cool gadgets) that I forgot to take a picture of.