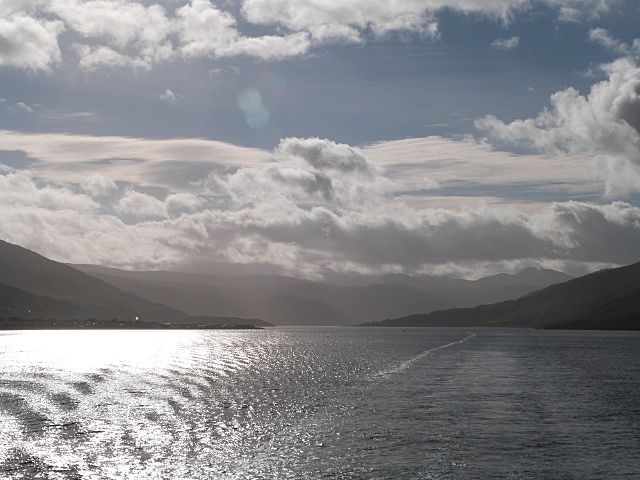 This post is rather picture heavy, so I am going to keep the writing short and sweet. After our four-day-stay in Inverness we headed towards the Outer Hebrides. Located three hours of ferry ride away from the Scottish West Coast, these islands are pretty much the last European outpost. Afterwards there's nothing but the sea until you reach Greenland.
We only stayed there for one day (yes, this is not a typo), including our travel there, because we just didn't have more time, but we just couldn't let this opportunity go to waste. The day was very long, but not very stressful since we spent most of the time traveling through the country.
We took the ferry from Ullapool to Stornoway and were happy to be blessed by amazing weather. It was windy – what else would you expect? – but the sky was clear and the sun was shining and I couldn't help, but run around the ferry excitedly taking pictures. To get to the open sea, the ferry first has to cross fjord which is what these pictures capture.