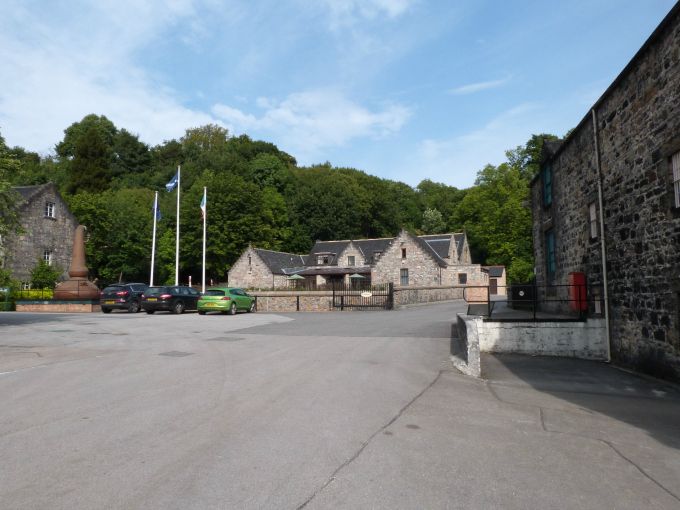 You can't visit Scotland without having a taste of Scotch Whisky, so on the second day of our journey, we headed to Speyside. Speyside – or more correctly Strathspey – is an area in the northeast of Scotland, nestled between Aberdeen and Inverness. It is home to countless single malt distilleries and Walker's Shortbread, an its simplicity absolutely decadent biscuit.
We decided to visit
Glen Grant Distillery
because we were looking for a place that wasn't overrun by tourists and we were greeted by beautiful weather and the sight of a magnificent valley. Glen Grant was established in 1840 by two brothers who passed the distillery on to on of their sons, the notorious Major. The major was probably on of the most interesting people you could have met in Scotland those days. We were told that he was one of the first people in the Highlands to own a car and even travelled to Africa. These days, Glen Grant is owned by the Italian company Campari.
We went on a lovely tour of the distillery which was especially great since it was private for all intents and purposes. We were the only ones on that tour, so it was very intimate and there was plenty of time to pose all the questions we head. Our tour guide was very forthcoming and we thoroughly enjoyed our time. At the end of our tour, we were offered a generous taste of two different whiskies that made me realize I am Scotch Whisky drinker at heart.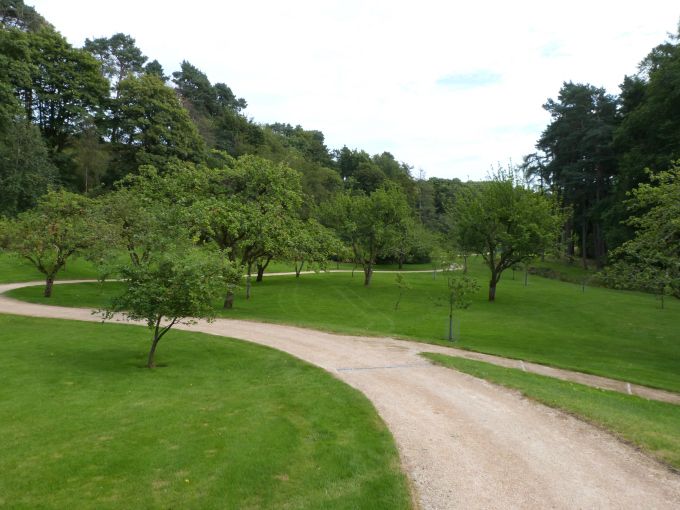 Glen Grant is especially famous for its Victorian Gardens which were laid out by the Major and are a great place to hang out and walk in after a tour of the distillery. I loved the path along the river, which is also the water source for the whisky, as it reminded me of Safaris in Africa. It was quite different from what you expect to see in Scotland, but it was a pleasant surprise.
If you're interested in visiting a distillery in this part of Scotland, I would strongly recommed Glen Grant Distillery. Also, have a look at the website of the
Malt Whisky Trail
, a marketing initiative of the region that a couple of distilleries (including Glen Grant and the famous Glenfiddich) are part of.