Aberdeen greeted us with the beautiful sight of a long and lonely beach. There was only us, a couple of people walking their dogs and a whole bunch of seagulls – just outside Scotland's third largest town. As had to be predicted, I forgot to charge my camera the night before and managed to take only one picture before it died.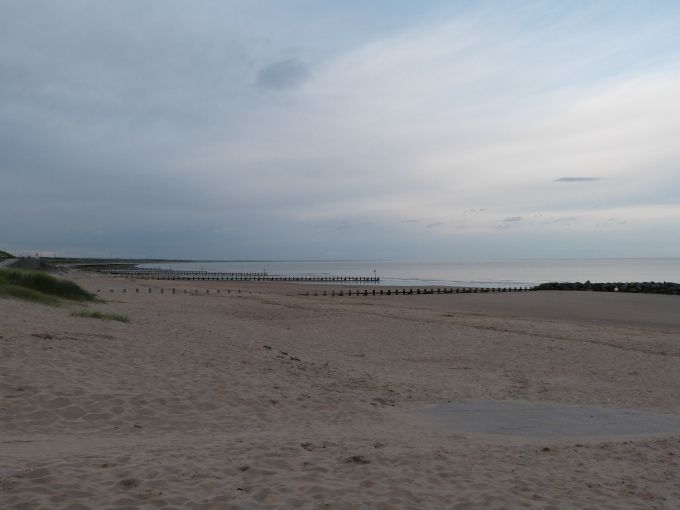 Luckily enough, after a long day of exploring the city (especially loved the Old Town, the Toolbooth Museum and the front of Marischal College), the bf convinced this tired and crumpy blogee to go back to the beach. If the beach was beautiful in the morning, it was awe-inspiring in the evening. I love the time shortly before sunset – there is something magical about the way the light hits the world.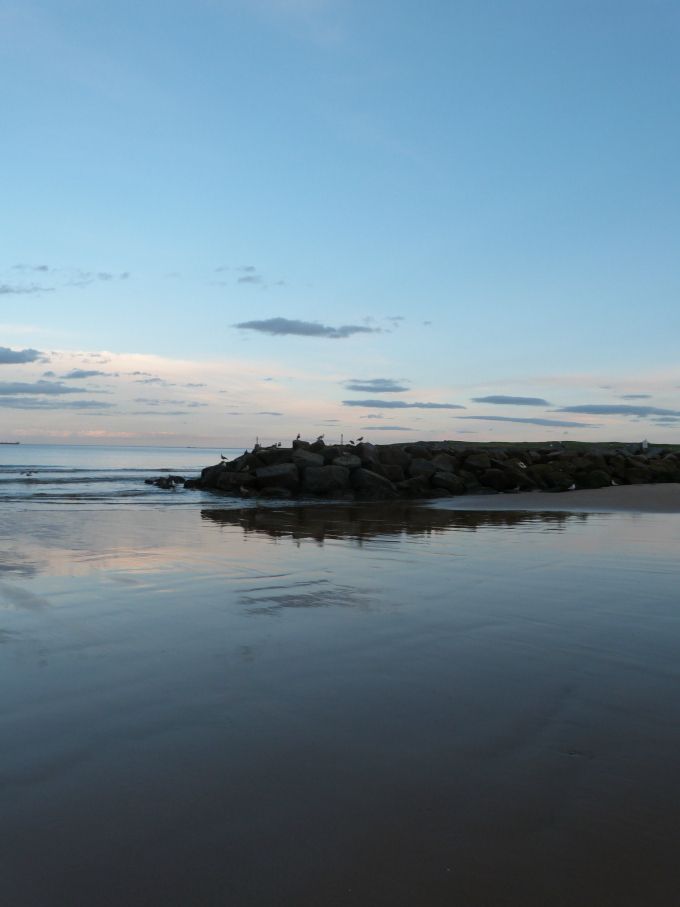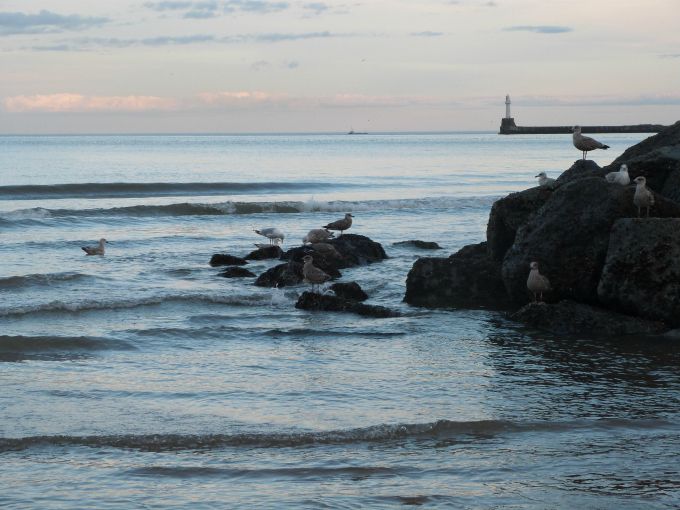 I wish I would have some pictures to share from Aberdeen as it was much more beautiful than I expected. There is not a whole lot to do, but just enough to keep you busy for one day. Aberdeen has some nice museums – we visited the Maritime Museum, the Toolbooth and the Art Gallery, all of which are free and a worth a visit. Other than that, I would recommend to just explore the
Granite City
on foot.